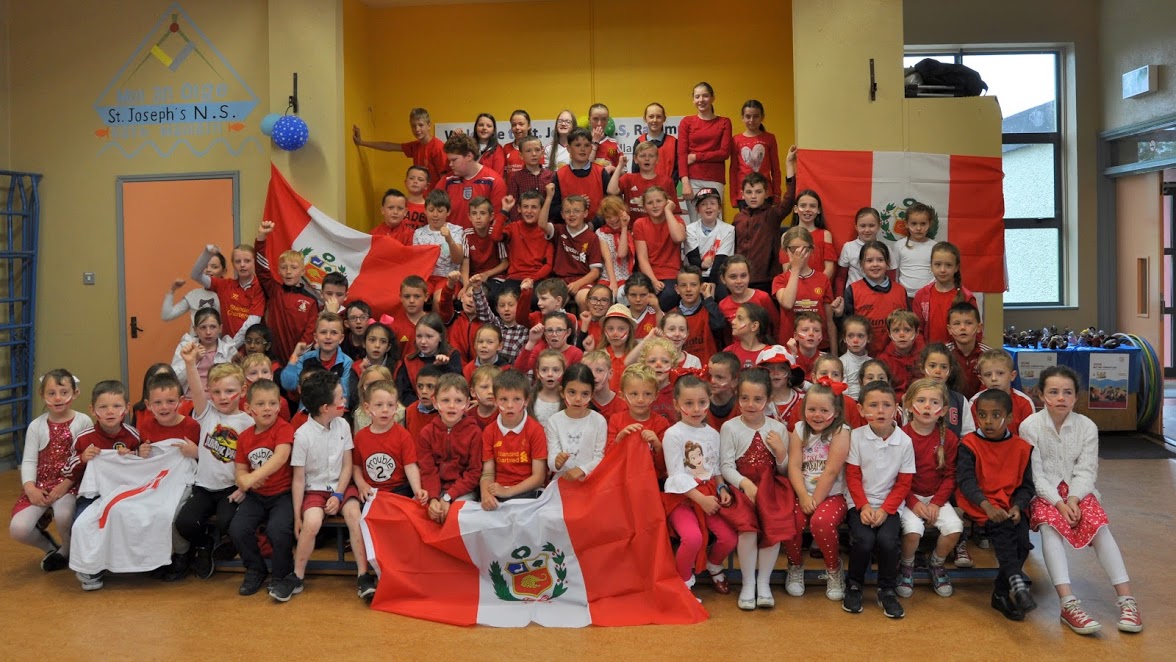 When Ireland failed to qualify for the World Cup, the community of Rathmullan, County Donegal, didn't stay disappointed for too long.
They just dusted themselves down and decided to join their parish priest Fr Martin Collum, in adopting Peru as their home nation.
It's a story that started with a chat outside mass one Sunday morning with local man and Rathmullan Celtic Chairman, Cormac Fagan, and will continue this Saturday, when four VIPs from the Peruvian Embassy in Dublin will travel to Rathmullan to raise the Peruvian flag in a World Cup opening ceremony at the village putting green.
After the playing of the Peruvian national anthem, 'Arriba Peru' will ring out, and then they will watch Peru's opening match against Denmark in the Beachcomber Bar on the banks of Lough Swilly.
The White Harte and Big Paddy's will be the venues for the other two first-round matches.
Fr Martin worked in Peru for 14 years, and is a great supporter of Allianza Lima - the oldest team in the Peruvian first division, and his hero is Allianza Lima and Peru's greatest-ever player, Teofila Cubillas.
Dubbed the 'Pele of Peru', Cubillas starred in three World Cups, scoring an amazing total of 10 goals. He's also Peru's top scorer, with 26 goals for his country.
Speaking to Highland Radio news, Fr. Martin says theres a great atmosphere about the town ahead of tonights match: