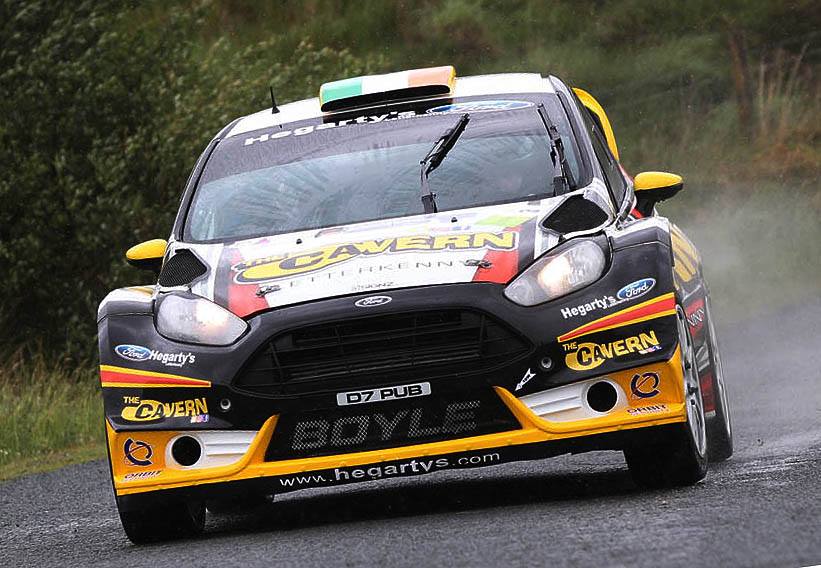 It is reported that Declan Boyle did not start Stage 8 of the Donegal International Rally due to mechanical issues with his Ford Fiesta WRC before the Knockalla Stage.
After SS8, which was Knockalla, Garry Jennings was fastest again so he has cut Manus Kelly's lead to 14.5 seconds. Sitting in third in the International is Darren Gass, 18.7 seconds behind Jennings.
In the National, Ian Barrett is now 43.6 seconds ahead of Kevin Gallagher, with Gary Kiernan a further 29.5 seconds back.
Oisin Kelly has the latest...
International Top 10 after SS8:

National Top 10 after SS8: