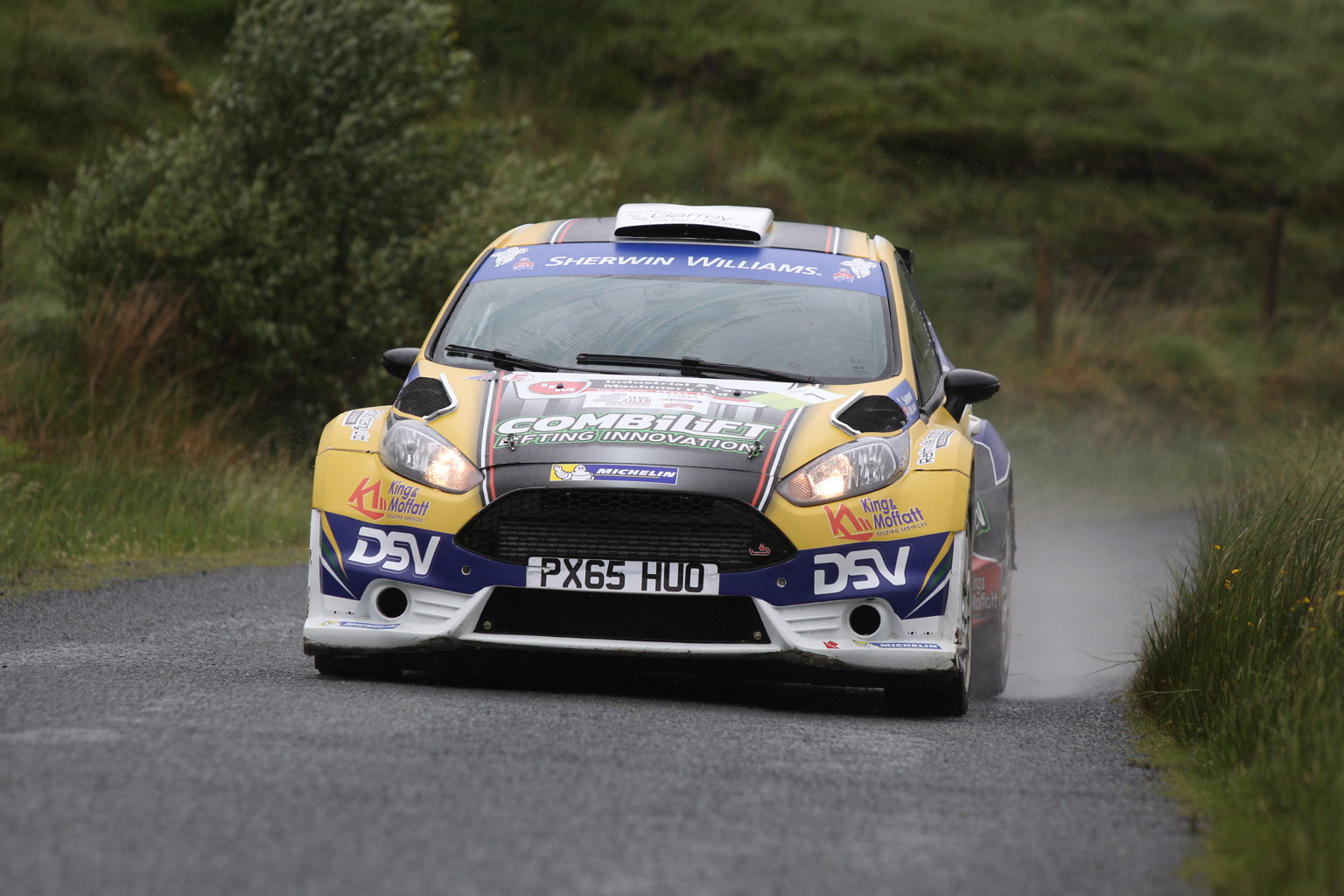 After Special Stage 13, Manus Kelly and Donal Barrett have a 1.43.3 minute lead over Josh Moffett and Andy Hayes in the International Category.
Ian Barrett is still first in the National, his lead over Kevin Gallagher is now 26.9 seconds.
Chris Ashmore had the latest from the end of SS13 Gartan...