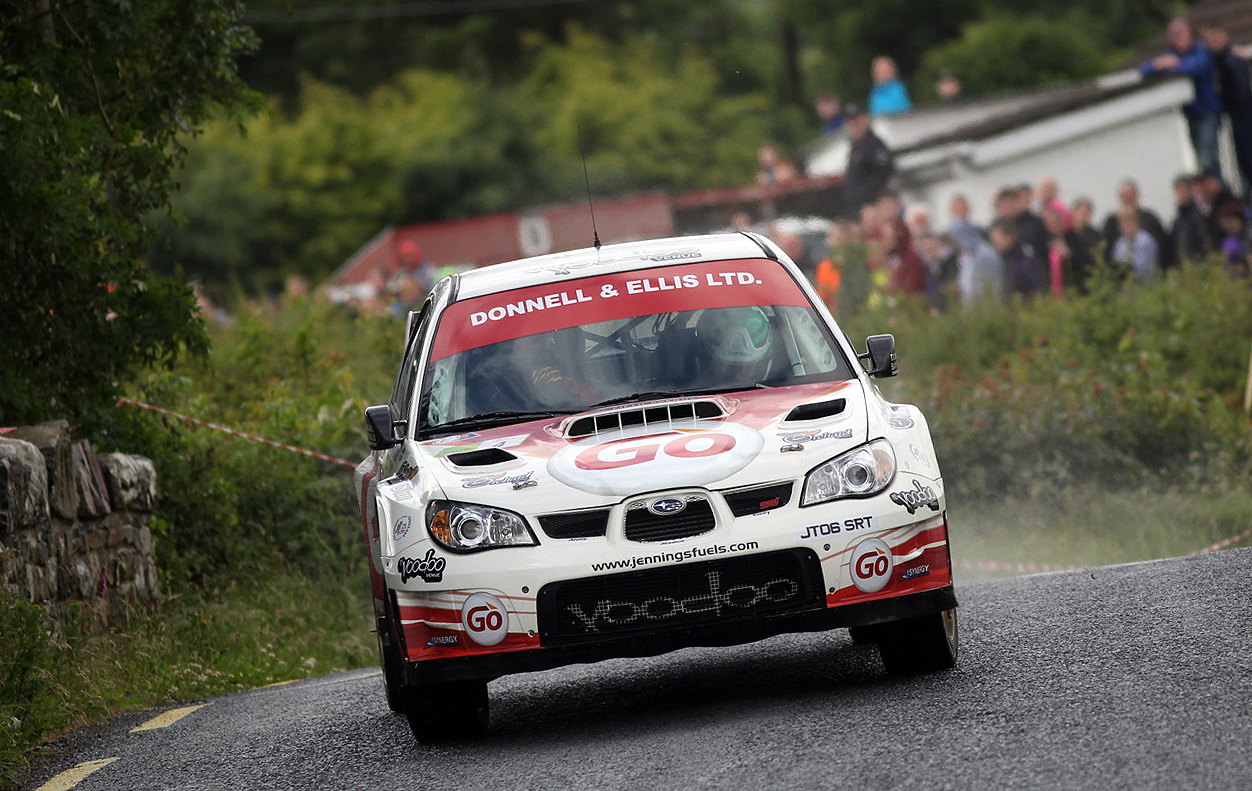 Garry Jennings is now just 8.6 seconds behind Manus Kelly at the top of the International Category after clocking the fastest time for the third successive stage today.
Big news coming from SS9 Carn Hill is that Darren Gass has crashed out of the 2018 Joule Donegal International Rally. Gass and co-driver Enda Sherry are not injured, but will not continue in this year's rally.
In the National Category, Ian Barrett now holds a 39.8 second lead over Kevin Gallagher with Gary Kiernan a further 40. 8 seconds back.
Oisin Kelly reports for Highland Radio Sport...