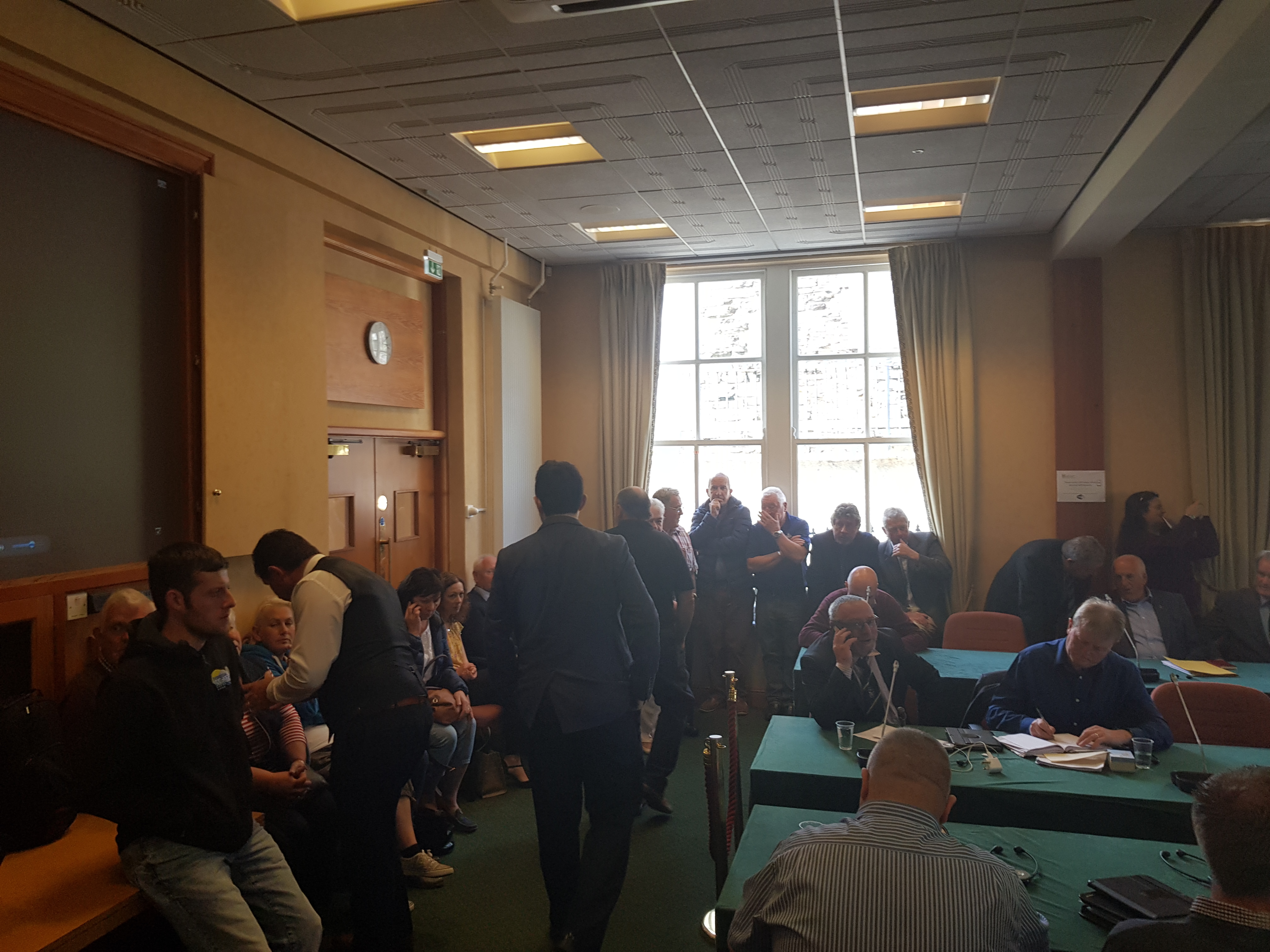 A large crowd gathered at today's AGM of Donegal County Council to oppose proposals to replace fire stations in Ballyshannon and Bundoran with a single station outside Bundoran.
The Ballyshannon station currently provides services from Finner, through Ballyshannon and on towards Pettigo while Bundoran on the other side covers into Leitrim and Sligo.
It's feared that reducing cover locally would have serious implications on response times should an emergency arise.
The single station option was recommended by Donegal's chief fire officer Joe McTaggart but Ballyshannon resident Billy Grimes says the people won't let that happen: