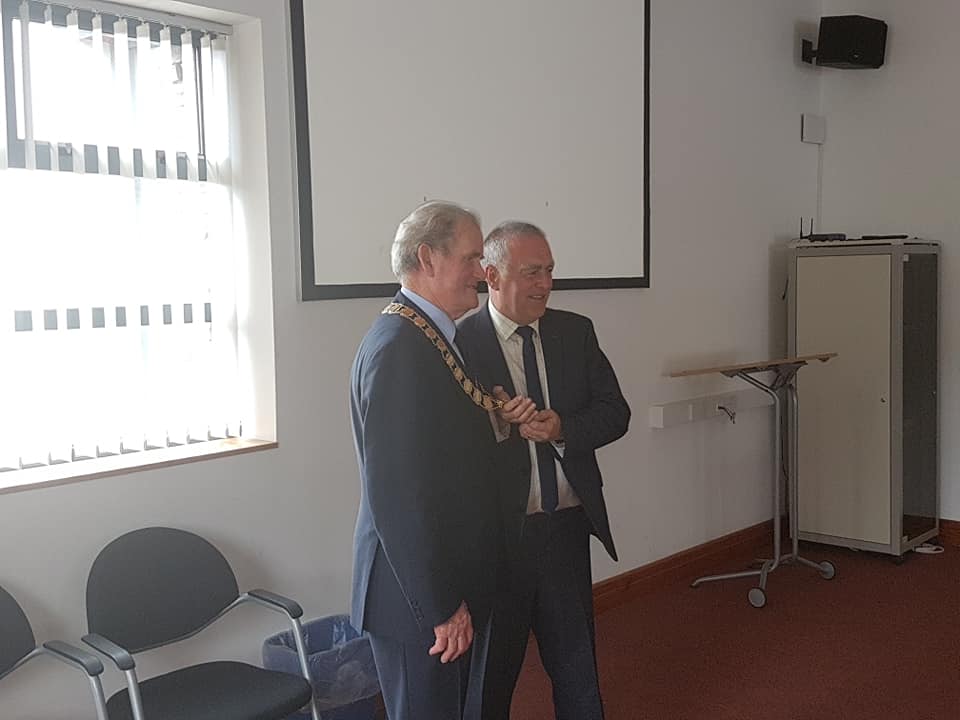 Councillor Ian McGarvey has been elected Mayor of the Letterkenny Municipal District.
He took the chair at yesterday's Annual General Meeting of the authority with fellow Independent John O'Donnell elected deputy Chair.
First elected to Donegal County Council in 2004, Cllr. McGarvey got the fourth highest first preference vote in the Letterkenny electoral area in the 2014 local elections.
Much has been made in the media of Councillor McGarvey, now 87, being the oldest Council Cathaoirleach in the Country - that is a fact he doesn't wish to dwell on: