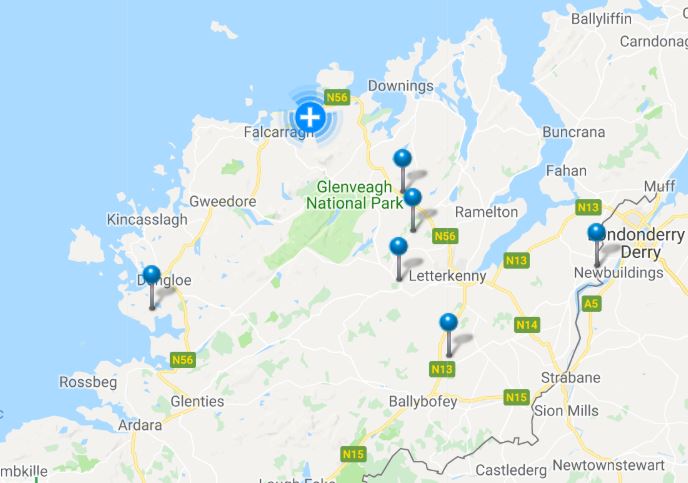 Hundreds of homes in Donegal are without power following thunderstorms this afternoon.
The worst affected areas are Creeslough, Dungloe, Milford, Letterkenny and Convoy.
It's hoped power will be restored to most areas by 7 o'clock this evening.
A status orange thunder warning has been issued for 16 counties, including Donegal, Sligo and Leitrim.
Met Eireann issued the alert, which is valid until 10 o'clock tonight.
The warning says there will be severe thunderstorm activity in the affected areas over the next few hours.
Torrential downpours and lightning strikes are also likely.
There have already been a number of severe thunderstorms reported in Donegal this afternoon, with flash flooding reported in a number of areas.
Power outage information from -  https://www.esb.ie/esb-networks/powercheck/