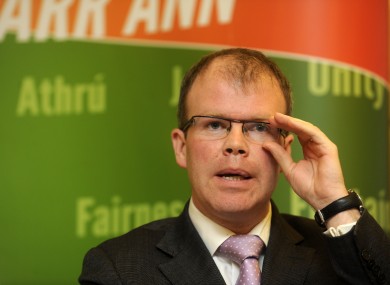 It's been revealed that there are a total of 26 vacant state owned sites in the North West.
13 vacant non-HSE sites have been identified in Co Donegal along with 13 HSE vacant sites in the region.
According to analysis carried out by the Irish Times, following parliamentary questions by Sinn Féin TD Peadar Tóibín, there are at least 335 unused buildings or sites owned by bodies which operate under the oversight of departments of the State.
In addition to the sites deemed vacant, the Irish Times is reporting that there are also sites which are stated to be "unsuitable for occupation", including 13 "fishery harbour centres" in locations including Killybegs.
Meanwhile, some of the sites or buildings identified are earmarked for development such as; in Dungloe, Co Donegal, and Tuam, Co Galway, two sites are intended for future courthouse development.
Deputy Tóibín says; given the fact that housing is the defining crisis of our time, it's absolutely shocking that the State itself has so many unoccupied buildings and unoccupied land, some of that in very useful locations."