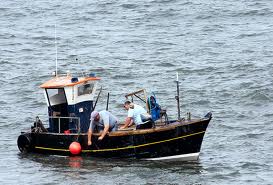 A Donegal Deputy claims the Government is failing Donegal fishermen.
Speaking ahead of a vote tomorrow on a Private Member's Motion calling for a fairer penalty points regime for fishermen, Deputy Thomas Pringle says each time there was an attempt to address the issue the Government failed to implement fair and proper legislation.
The current legislation was deemed unconstitutional by the Supreme Court, due to a number of issues, including no independent appeals system, and the fact that points were never erased.
Deputy Pringle says a large amount of EU funding is in jeopardy unless action is taken to address regulations: