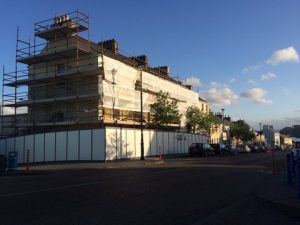 The former Foyle Hotel in Moville is to reopen, with 30 jobs being created.
The hotel is being opened by Chef Brian Mc Dermott and his wife Brenda, who hope to be up and running within the next four weeks.
A €1.5m restoration of the hotel began last year, and recruiting for a range of positions is beginning immediately.
The hotel will have 17 bedrooms as well as a wine bar and function room, with Brian Mc Dermott saying the time is right for such a venture..............