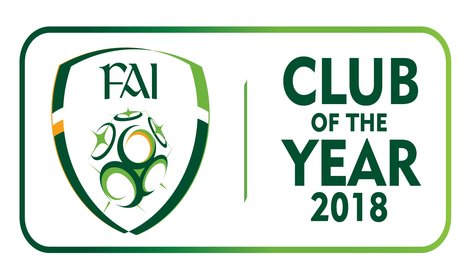 Donegal Junior League side Gweedore Celtic has been named as one of the eight nominees for the prestigious FAI Club of the Year.
The FAI Club of the Year award, which is now in its 13th year, recognises, celebrates and promotes the inspirational work by clubs around Ireland.
The judges focused on clubs who achieved excellent standards in club management, community engagement, coaching, participation opportunities, and facilities.
The eight nominees that were chosen are:
Gweedore Celtic (Donegal)
Ashbourne United AFC (Meath)
Ballinasloe Town AFC (Galway)
Ballymackey FC (Tipperary)
Broadford Rovers (Dublin)
Broadford United AFC (Limerick)
Colga FC (Galway)
Greystones United AFC (Wicklow)
The eight clubs will now receive a cheque worth €1,500 as reward for their nomination and will go forward to the final round at the FAI Festival of Football in Cork this August. Here they will present to the 2018 Club of the Year Judging Panel and the overall winners will be announced.