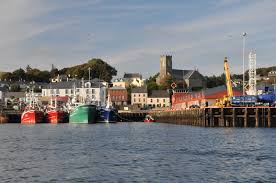 One of the largest cruise ships ever to dock in Killybegs is due to come to the port on Sunday.
The Queen Victoria is 294 metres in length, just six metres shorter than the pier at Killybegs and has a capacity of 2,014 passengers.
Meanwhile another ship, the Queen Elizabeth will dock there on July 20th.
Moya McHugh from the Killybegs Visitor Centre says it could mean big things for the town in the future: