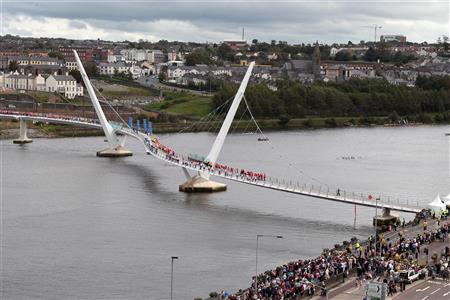 Serious concern has been raised over what's been described as an increase in paramilitary attacks in Derry.
Three men were seriously assaulted in the early hours of yesterday morning in the Waterside area of the city by another group of men armed with a suspected sledgehammer and hammers.
The victims were taken to hospital for treatment to injuries which are not believed to be life threatening.
Detectives are continuing to appeal for witnesses to come forward.
Local Cllr. Christopher Jackson believes the city has been subject to a rise in these type of attacks and that's a major worry within the community: