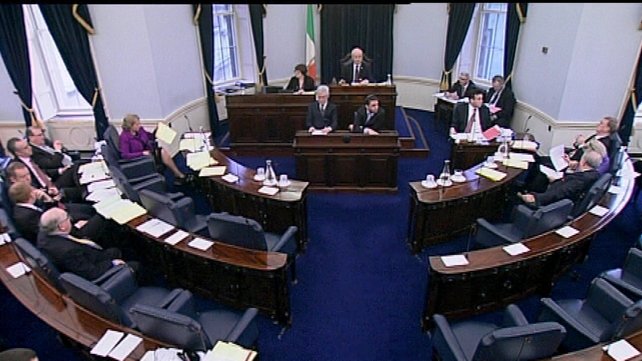 Senator Brian Ó Domhnaill's Private Members Bill (Local Government Accountability Bill 2018) has passed through second stage in the Seanad.
The Bill received  support of Independents, Fianna Fáil and Sein Féin members despite the government's opposition of it.
Fine Gael Senators decide to vote down the Bill which aims to open up Local Government to further democratic scrutiny and accountability by locally elected Councillors.
The main purpose of the Bill is to provide a binding obligation on senior local authority officials to respond to representations made by Councillors within a strictly prescribed time.
In a statement, Senator Brian Ó Domhnaill said that this will have the effect of providing citizens and communities with a greater level of democratic accountability over senior local authority officials including council CEOs.
This will be achieved by further empowering Local Authority members to discharge their duty of scrutiny and oversight of the executive.
Concluding, Senator O'Domhnaill said that the Bill aims to ensure Councillors obtain more efficient, responsive and consistent response times to representations made by them, on behalf of constituents, to Council management and officials.