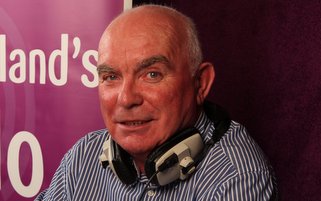 The GAA Programme in association with Michael Murphy Sports and Leisure, is broadcast every Wednesday from 8.30pm – 9pm.
On this weeks programme, ahead of Sunday's opening game in the Ulster Senior Championship between Donegal and Cavan in Ballybofey, Tom Comack is joined by Donegal 1992 All-Ireland winning manager Brian McEniff and former Cavan midfield giant Stephen King.
The two giants of the game will give their verdict on the big clash in Ballybofey and will also take an over view of the championship overall and the likely winners...
Donegal v Cavan in the Ulster Senior Football Championship Preliminary Round will be LIVE on Highland this Sunday afternoon (Throw In 4pm) in association with GAL OIL - Fuel You Can trust at Clady Bridge Castlefin, Your One Stop Shop for all your fuel needs, with top rates given on sterling.