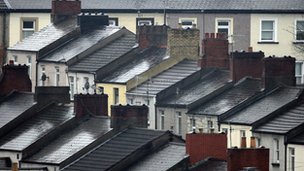 A Donegal councillor says it's disappointing that there are no plans to build houses on land owned by the authority in Lifford.
A Stranorlar Municipal District meeting was told today that there are 333 people on the district's social housing waiting list, and 55 vacant units at various stages of readiness. 23 are at offer stage.
Cllr Gerry Crawford asked about Lifford, to be told it's hoped a number of houses can be acquired under a turnkey scheme.
However, he says there should be a plan B: