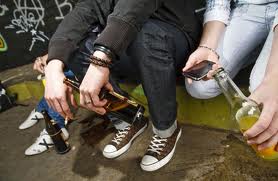 New measures are being introduced in a bid to curb a 'notorious' anti-social behaviour issue in Strabane.
Lockable gates are to be installed between Castle Street and John Wesley Street - an area which is being used regularly by gangs of youths for under-age drinking.
In some previous instances, surrounding businesses were vandalised as a result of the behaviour.
The gates are to be installed in the coming weeks pending Council approval and will be locked at night to prevent people congregating there.
Local Cllr. Karina Carlin is hopeful that the move will address the problem: