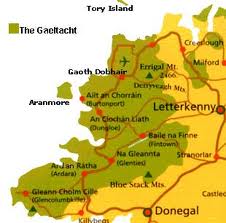 A West Donegal Councillor says while there is an unparalleled tradition of voluntary and community work in West Donegal, a government backed task force will be necessary to address poverty levels in the area.
A recent Pobal report found the area continues to have high levels of deprivation, and Cllr Marie Therese Gallagher says unless there is a focussed response, that will not change.
Speaking to Greg Hughes on the 9 til Noon Show, Cllr Gallagher said Donegal County Council and udaras na Gaeltachta cannot coordinate a response on their own.
She says there must be input from health, education and other sectors to ensure a proper and effective response is formulated.................