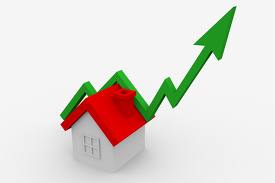 Average house prices in Donegal are predicted to rise by 5% this year.
According to a national survey carried out by Real Estate Alliance, the average price of a three bedroom semi detached house in Donegal rose by 11.8% to €95,000 over the last 12 months.
It is believed that the demand for semi detached properties will continue throughout the year.
Michael McElhinney, Auctioneer in Bundoran, says lack of supply is driving house prices up: