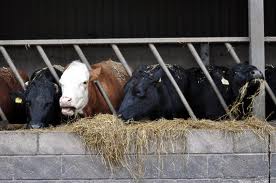 The number of people working in the agriculture sector in the Northwest and Western regions is falling alarmingly.
That's according to a report from the Irish Farmers Journal which shows that in the past 5 years, the number employed in the agri sector in Donegal fell by 7% with a decrease of 25% since 1996.
There is also much concern over the amount of land which is being planted to forestry.
Caitriona Morrissey is Deputy News Editor with the Irish Farmers Journal: