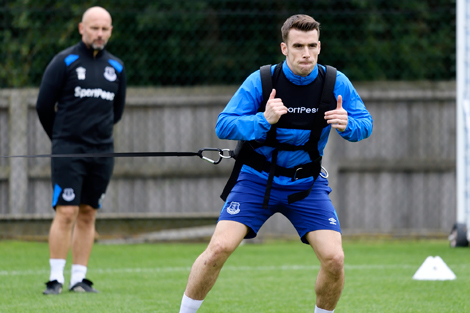 There's good news coming out of Everton - Seamus Coleman is back in full training with the club.
It's been 10 months since the Killybegs man broke his leg playing for Republic of Ireland.
He suffered a double leg break after a tackle from Welsh defender Neil Taylor in the World Cup Qualifier in Dublin.
Everton Manager Sam Allardyce told an Everton general meeting in Liverpool on Tuesday night "Seamus Coleman is due back. He has started training."