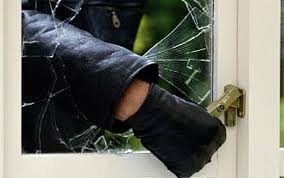 Residents and business owners in Derry are urged to be on high alert following a number of break ins in the city over the weekend.
Items have been stolen from a number of premises while people have also been spotted trying doors and patio doors in the Grangemore, Ardgrange and Cashlemore areas.
It follows a spate of crimes taking place in the Buncrana Road area in recent weeks.
Local Cllr. Colly Kelly believes that the thieves are purposely targeting properties under the presumption that people will have more valuables after the festive season: