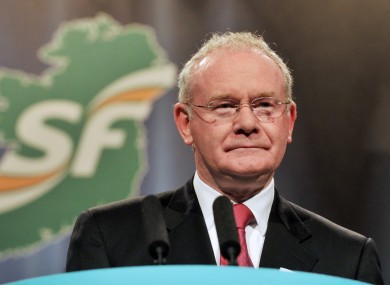 A billboard has been unveiled in Derry marking one year since Martin McGuiness resigned as Deputy First Minister.
The artwork on the back of Free Derry Corner says "no return to the status quo" - his words from that day.
There has been no Government in Northern Ireland for a full year now with talks between the DUP and Sinn Fein failing to bring about a new executive at Stormont.
These people gathered as the billboard went on display: