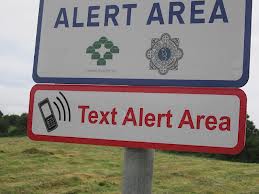 The Department of Justice has announced additional funding for the 2017 Text Alert Rebate Scheme.
The rebate will be available to local groups across the country with the application deadline extended until Januray 31st.
€100,000 in funding for the scheme was announced in September with a further €50,000 being made available from today.
Applications can be made through Muintir na Tire.
Donegal County Councillor Patrick McGowan has welcomed today's announcement: