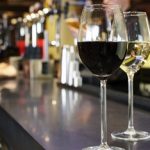 Some locals have expressed concerns about a Donegal nightclub's decision to open on Christmas night.
A special licence has been granted to the Limelight nightclub in Glenties to open at 1 minute past midnight - technically on St Stephen's morning.
It's thought as many as 16-hundred people will turn up.
Brian Carr from the local community development group - says the move's raised some eyebrows in the town: