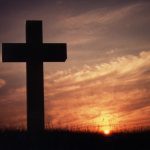 A 94 year old woman who died in a house fire in Buncrana has been named locally as Sadie Gill.
The blaze broke out just after 4pm yesterday afternoon at her farmhouse in Illies just outside Buncrana.
Ms. Gill who was the sole occupant of the house was pronounced dead at the scene and her body was removed to Letterkenny University Hospital.
Gardaí have preserved the scene and a forensic examination is due to be carried out this morning.
Local Parish Priest and friend Father Frances Bradley spoke on the Nine Til Noon show earlier: