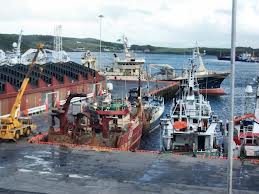 The Fisheries Minister is being urged to introduce legislation if he intends introducing a penalty points regime for fishermen.
Fianna Fáil Marine Spokesperson Pat the Cope Gallagher says the minister was wrong when he previously introduced points through a statutory instrument.
That regime has now been deemed unconstitutional by the Supreme Court, because of a number of issues, including no independent appeals system, and the fact that points were never erased.
Deputy Gallagher says the Minister must seek a better approach............