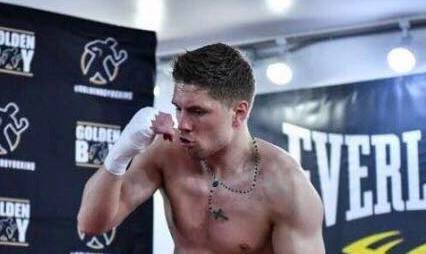 Unbeaten Irish middleweight titlist Jason Quigley (13-0, 10KOs) has become the latest addition to Dominic Ingle's Sheffield stable.
26-year-old Quigley, the current NABF middleweight champion, is relocating to the Ingle Gym having been based in Los Angeles since turning professional in 2014.
Although Quigley is moving back across the Atlantic, the Irishman will still be promoted by Golden Boy Promotions and managed by Sheer Sports Management.
"It's a big move and people will question it - but it's perfect for me, I plan to make big waves in 2018," Quigley said.
"I have had a great time in America. Leaving LA was a decision that I took a lot of time to think about, but I'm happy that I have made the right decision.
"I'm happy that I have the full backing of Golden Boy Promotions and Sheer Sports Management for the move."
Jason won the North America title in March of this year but hasn't fought since due to a hand injury picked up in the fight.
Ingle is excited by the addition of Quigley.
"Jason is 13-0, he's unbeaten, but he has come under the radar here. He has world title potential. Not everyone has that, but Jason does. He has made the right move to get him to the world title.
"He's got a good style, he's smart and he has a good boxing brain. We will bring him through and see what works.
"He will get quality sparring here, too, and we'll get him on a good programme immediately.