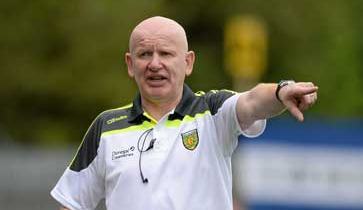 Preparations are well underway for Donegal ahead of the new season.
The 2018 campaign starts with the McKenna Cup in January with games to come against Queens, Fermanagh and Monaghan.
It will be a new look Donegal side that will tackle the games in the competition as Declan Bonner gives players an opportunity to fight for a place ahead of the league.
Speaking with Tom Comack at the launch of the new jersey on Monday, Declan says it's important to win games and build confidence...