An assessment of Donegal County Council's environmental performance last year shows that when all areas are examined, the authority reached reached 'target' level.
Thje EPA says this indicates good performance generally, and is considered to represent the standard to be reached. However, the council was below the national average assessment reached for last year which was 'Above Target'.
Donegal County Council's result in 2015 was 'Below Target' and in 2014 was 'Target'.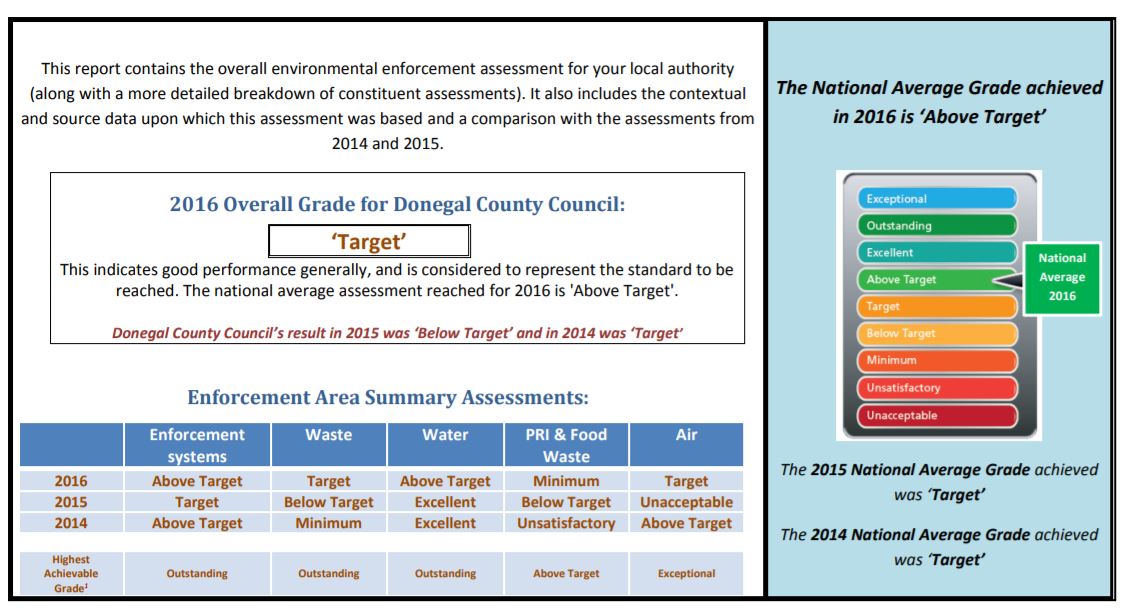 The EPA document published this morning shows that in 2016, Donegal County Council's performance was deemed to be 'above target' in terms of enforcement and water and on target with regards to air and waste.
However, in terms of food waste and the Producer Responsibility Initiative, the council's performance was deemed to be 'minimum'.
In the area of water, the council's peformance in relation to waste discharge licences was deemed to be unsatisfactory.
Particular problems were noted in the areas of solvent regulations, petroleum vapours regulations and electrical waste recycling.
In each of those areas, Donegal County Council's performance was deemed to be 'unacceptable'.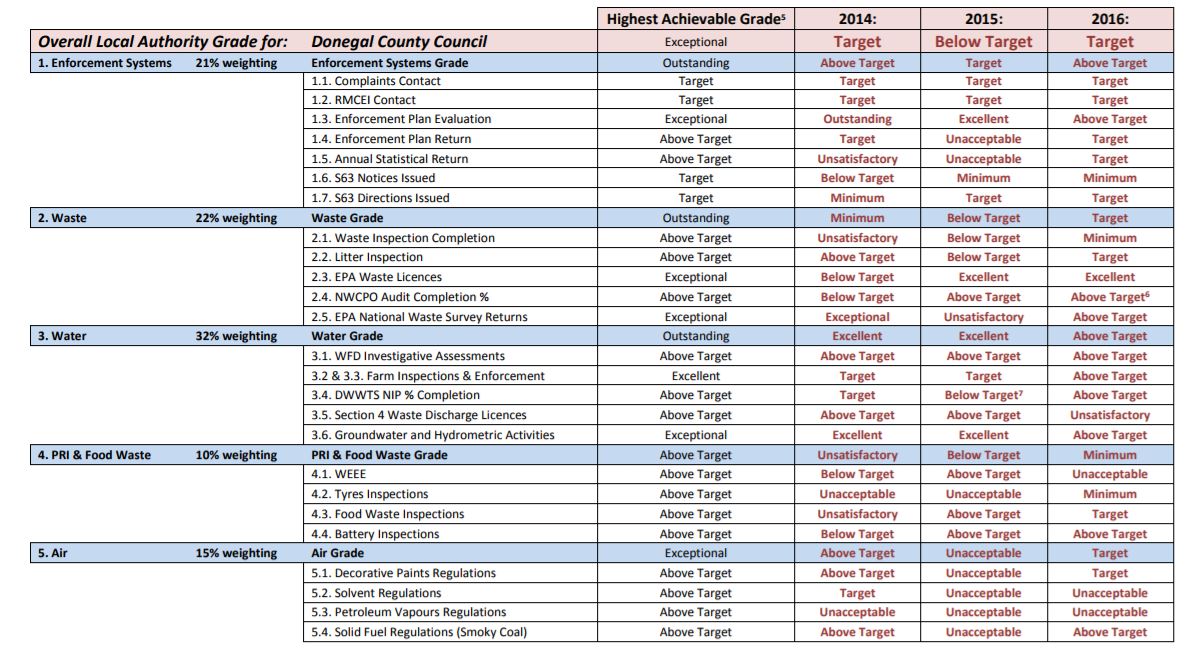 Over the course of last year, the council received 1,189 environmental complaints, carried out 3,424 inspections, implemented 402 enforcement actions and initiated two prosecutions.

Link to full report - 
http://www.epa.ie/pubs/reports/enforcement/performanceframework/localauthorityenvironmentalperformanceassessmentreports/localauthorityenvironmentalperformanceassessmentreport2014-2016donegalco.html