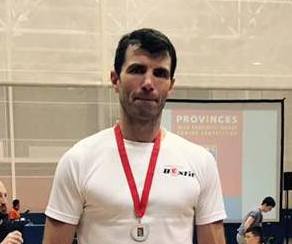 Danny Ryan finished 4th in his weight category at the British Indoor Rowing Championships in London today.
Ryan competed in the 2km which he completed in 6 mins 29 seconds, with 3 world record holders finishing in front of him.
Keane Ryan was 4th in his weight category in the 500m and 5th in the 2km, and he also set a personal best time today at the championships.