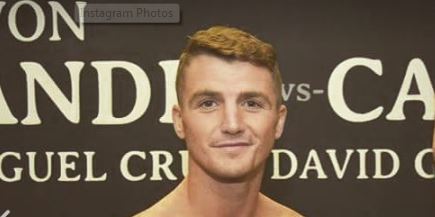 Connor Coyle is now 7 wins from 7 in his professional boxing career, following a unanimous decision win over Calvin Metcalfe in Florida last month.
The Derryman was fighting in his first eight-round bout, and was slated to take on Quinton Willis, but Willis pulled out of the fight.
On today's Saturday Sport, Connor spoke to Oisin Kelly about a fantastic 2017 and his hopes for 2018, including a possible title fight...