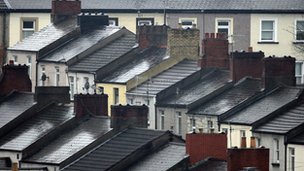 It's been revealed that only two houses have been built for social housing in Donegal over the past three years.
The local authority says that there are currently a small number of applications which are at an advanced stage.
Under the new policy which was reviewed last year it's hoped that those projects can be advanced further in the New Year.
However Cllr. Martin McDermott says the projects aren't moving quickly enough to deal with the high demand for social housing in the county: