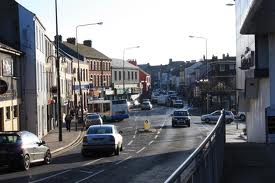 Concerns have been raised in Strabane over a vast amount of lighting outages in the area.
According to local Councillor Patsy Kelly an excess of 300 lights are currently out across the town and wider district.
He says there are cases where pedestrians are not visible to motorists at junctions due to the poor lighting and in other areas residents feel unnerved walking in the darkness.
He is now calling on action to be taken without delay: