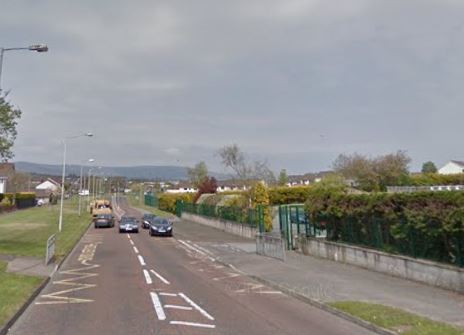 There are urgent calls for road safety measures to be implemented outside St Paul's Primary School in Derry following a number of collisions outside the school.
Concerns have been raised by parents after two cars collided outside the school yesterday.
Foyle MLA Karen Mullan says she has met with the road service and the education authority in a bid for traffic calming measures to be installed as well as new car parking and drop off facilities.
She says yesterdays crash outside the school was not the first incident and there are fears there could be a serious collision if action is not taken: