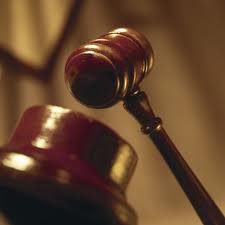 A man has told the Special Criminal Court he just froze and grabbed his daughter when a man opened fire in a Dublin bar in April 2016.
He was giving evidence in the trial of Eamon Cumberton who's accused of murdering Michael Barr at the Sunset House pub, which is near Croke Park.
James Dunne was doing a raffle in the Sunset House on April 25th 2016 and was just getting ready to leave when he said two men came into the pub.
He said one stayed at the door and the other walked past him with what appeared to be a 9mm handgun with a silencer.
He told the judges the first of three shots he heard hit Michael Barr in the side of the neck as he stood at the bar, and he saw two more being fired after he hit the ground.
He said the gunman then ran through the door that was being held open by the other man.
After the shots were fired, he said he just froze before grabbing his daughter and running out of the pub.
The prosecution believes it can link Eamon Cumberton to the crime scene through some items recovered from the suspected getaway car.
The 30-year-old, with an address at Mountjoy Square, Dublin 7, denies the charge.