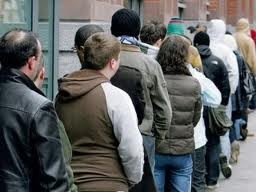 An analysis of figures from Census 2016 has show while employment has grown in Donegal, the county continues to have the second highest unemployment level in the State.
The report, which was conducted for the Western Development Commission says a growth in accommodation and food service businesses indicates a boost in tourism.
However, Brexit continues to be a concern given numbers commuting across the border.
Pauline White, the Policy Analyst who wrote the report, says while Donegal's employment levels have improved, there are unemployment blackspots in all six Electoral Divisions, and the fact that the population is falling is an indication of the impact of emigration: