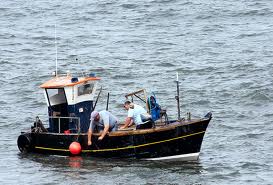 Serious concern has been raised over the impact a new penalty points system will have on Donegal fishermen.
It follows confirmation from Minister Michael Creed that he is to sign a new Statutory Instrument introducing a penalty points system for fishing offences to replace the existing system.
A Points Determination Panel will also be established comprising of three nominees from various agencies.
It's in response to a High Court judgement last year which deemed the previous system as flawed.
Donegal Deputy Thomas Pringle has been outlining now this could potentially jeopardise the livelihoods of many Donegal fishermen: