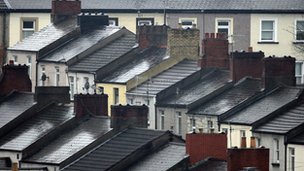 Ireland has been found to have failed to provide adequate housing conditions on local authority estates.
The Landmark ruling by the European Committee of Social Rights has been published today.
The complaint was brought by the International Federation for Human Rights against Ireland on behalf of the Tenants Collective Action.
It's estimated close to 355,000 people live in local authority housing across the country.
Spokesperson, Cecilia Forrestal of Community Action Network, is hopeful the Government will now take the necessary steps to bring its laws, policies and practices back into line with European housing standards: