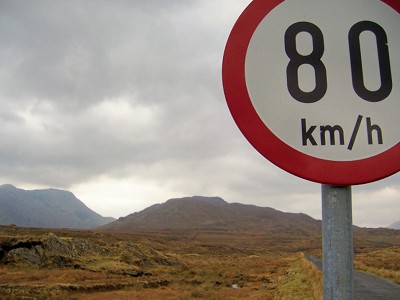 225 people were caught speeding yesterday during National Slow Down day.
The most notable incident nationwide, was a vehicle doing 177km/h in a 100km/h zone on the N13 at Listillion in Letterkenny, Co. Donegal.
Throughout the county a total of 5 motorists were detected travelling in excess of the applicable speed limit.
In Drumskellan, Muff, a vehicle was detected travelling at 125km/h in a 100km/h zone while in Tawnawully Mountains a driver was recorded doing 123km/h in a 100km/h zone.
Two further incidents were recorded in Lisfannon, Bridge End where a motorist was caught speeding at 119km/h in a 100km/h zone and in Mulnagung, Lifford with a driver exceeding the 100 km/h speed limit by 16km/h.
Gardai and GoSafe checked the speed of over 140-thousand vehicles during the 24 hour period.