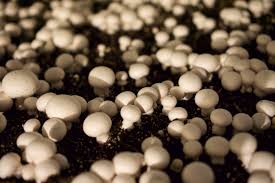 Donegal Investment Group has announced that it is set to sell its 30% share in Monaghan Mushrooms for a figure of over 45 million euro.
The company, which is quoted on the Irish Stock Exchange, has around 1,900 shareholders, with 1,200 of them being in Donegal - most of them farmers.
News of the impending sale follows a lengthy legal dispute.
Approval of the shareholders will now be sought at an Extraordinary General Meeting before the end of the year.
Donegal Investment Group Managing Director Ian Ireland believes that it's a good deal for the company and its shareholders: