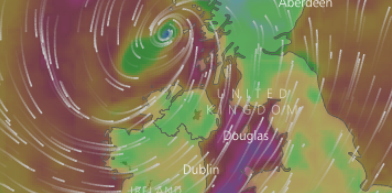 The worst of storm Ophelia has passed, leaving death and destruction in its wake.
Three people have been killed in separate incidents in Waterford, Tipperary and Louth.
330 thousand households remain without power, and the clean up operation is due to begin in earnest tomorrow.
Around 200 properties lost power in Donegal while a number of roads were blocked by fallen trees.
Evelyn Cusack is from Met Éireann.
She says the most severe gales are dissipating:
Details of the impact of the storm and how it effected Donegal as it passed over the county is available HERE