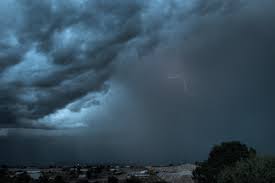 In the North, the Department for Infrastructure has activated its emergency plan and say Roads and Rivers teams are ready to respond to any impacts from today's forecast severe weather.
The Department will continue to monitor impacts on roads, rivers and tides throughout the day and will ensure the public are kept up to date.
The winter safety service is on standby with 300 roads staff ready to deploy to manage any damage or obstruction to roads if necessary and safe to do so.
The Peace Bridge in Derry will close this afternoon at 3.00pm while the department also expects that closures will be put in place for Foyle Bridge in Derry.
The Driver & Vehicle Agency will close all MOT test centres in Northern Ireland at 12.30pm today. Staff will be in contact with customers to re-arrange appointments.
Schools are also closed across the region of Northern Ireland.
All routine outpatient appointments and routine treatments for this afternoon at Altnagelvin Hosptial, Omagh Hospital and Primary Care and the South West Acute Hospital have been postponed.
The Trust is contacting people directly with regards to their appointments. Day care services will be closed this afternoon – again, the Trust has made direct contact with clients and their families to confirm arrangements.