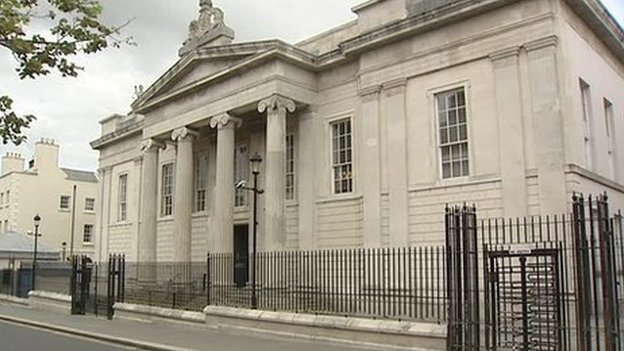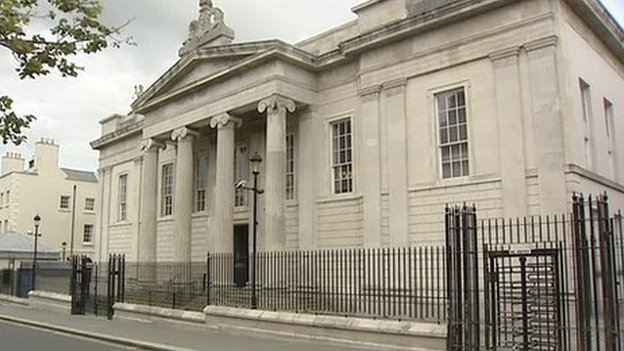 A man has appeared before Derry Magistrate's Court charged in connection with a break in at Christ Church, Derry last month.
The man was identified by his mother after Police issued images of two males they wished to speak to in connection with the incident.
The total damage caused is estimated to be in the region of £75,000 and £100,000.
22-year-old James Anthony Kennedy of Glenside Park, Derry is charged with entering Christ Church as a trespasser on September 12th and stealing a crystal decanter, a reader's robe, communion wine and an organist's surplice.
He also faced an additional charge of criminal damage to a stained glass window, an organ, a Bible and a boiler room on the same date.
Damage caused to the organ is believed to be £50,000 while damage caused to a 19th century stained glass window is in the region of £10,000.
Another item taken was a crystal decanter that police say may have had a value but was priceless to the congregation having been donated by a family in memory of their daughter.
The court also heard how a boiler house was entered and that the perpetrators had defecated on the floor.
At interview Kennedy admitted it may be him on CCTV footage from Brooke Park which shows two men in the vicinity whom then appear to climb a fence at the rear of the church but he denied being in the Church.
Defence solicitor Mr. Paddy McGurk said his client had expressed his 'revulsion' at the incident and said there was no suggestion he is sectarian, he added that Kennedy's mother was married to a member of the Protestant faith.
District Judge Barney McElholm said if there was evidence of sectarianism it was 'absolutely outrageous and rightfully would be punished severely '.
The defendant has been released on his own bail and one surety with condition he does not contact witnesses or any co-accused and does not go within 200 metres of Brooke Park or Christ Church.
Kennedy will appear at court again on November 2.