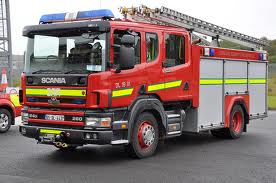 Concerns have been raised with the Director of Donegal Fire Service over the facilities at two offshore fire stations in Donegal.
It was reported last week that a report commissioned by the Donegal Fire Association highlighted a number of means by which Arranmore Fire Station did not meet minimum standards.
The report found that Arranmore Fire Station had no dedicated and secure training facilities, no shower facilities or no drying facilities.
Yesterday, Donegal County Council voted, by a narrow margin, to refer the authority's Fire and Emergency Operations Plan back to the Environment and Emergency Service SPC, at the request of the committee's chair, Cllr Jack Murray.
Councillor Marie Therese Gallagher has called for a full investigation into Fire Stations on Tory and Arranmore Island: