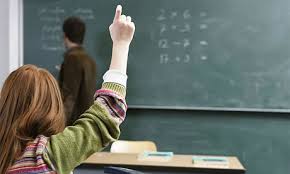 A construction company currently under investigation into compliance with fire safety in schools has been contracted to build a new school in Letterkenny.
According to The Irish Examiner Western Building Systems is still being contracted by the Department of Education to build schools across Ireland despite a number of issues in respect to fire safety compliance in schools previously constructed by the Co Tyrone Company being raised.
The Irish Examiner has reported that WBS is to build 6 more schools across the country including Letterkenny Educate Together and received the contracts after the fire safety issues were raised.
In response, the Department of Education say, "They will appoint a fire safety expert to undertake a complete audit of all school buildings constructed by Western Building Systems. This follows on from the identification of a number of issues in respect of the compliance by a number of schools constructed by WBS with their fire safety certificates. The Department, at this stage, do not have any reason to believe that there are any fire safety issues in respect of any of the other buildings built by Western Building Systems. These audits are a proactive measure being taken, following on from consultation with stakeholders, to satisfy the Department that there are no further issues with school buildings constructed by that company."