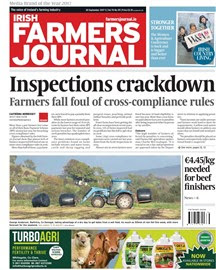 An inspection crackdown has resulted in 28% of Donegal farmers inspected losing money under the basic payment scheme.
Figures from the Department of Agriculture show that nationally, almost 60% of farmers inspected fell foul of one or more cross-compliance rules in 2016.
More than half of those farmers were forced to pay a penalty from their BPS.
The most common cross-compliance problems included nitrates and water issues, cattle and sheep tagging and passport issues.
Donegal Deputy Charlie McConalogue has described the figures as deeply concerning.........