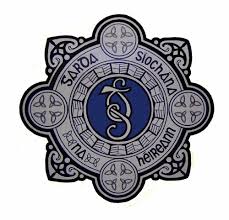 A garda sergeant has denied it was 'exceptional' to interview a garda whistleblower's partner for 8 and a half hours.
Sgt Brigid McGowan was speaking at the Disclosure's Tribunal - which is currently focusing on garda whistleblower Keith Harrison.
Sgt Brigid McGowan was present in October 2013 when a Marissa Simms gave a statement about her partner - garda whistleblower - Keith Harrison at Letterkenny Garda Station.
The sgt described Ms Simms as nervous in her demeanour and said she was professional, credible and intelligent.
The Sgt told the tribunal Ms Simms made serious allegations about her relationship with her partner Garda Harrison and she felt for her.
The Sgt felt Garda Harrison's behaviour was controlling and referred the matter to the HSE over concerns about Ms Simms two children.
She denied that it was exceptional to interview the garda's partner - Ms Simms - for 8 and half hours.
And the sgt denied that she led Ms Simms during questioning by using suggestive words like 'controlling' and 'obsessive'.
Ms Simms subsequently withdrew her statement three months later.
She is scheduled to give evidence to the Tribunal this afternoon.