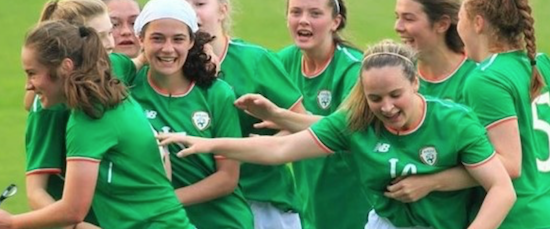 Amy Boyle-Carr of Sion Swifts and Tyler Toland of Maiden City helped Ireland to a 1-0 victory over host nation Bosnia & Herzegovina in the first of the group games in the U17 European Championship Qualifying Round.
It was Chelsea midfielder Megan Mackey who scored a late winner three minutes from time to send Ireland to the top of the group.
Ireland's next game sees them face Romania on Wednesday, with the final group game next Saturday against Greece.