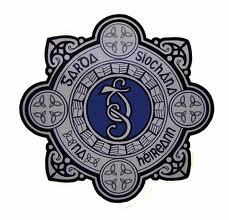 A report which was sent to GSOC by Donegal gardaí outlining alleged threats a garda whistleblower made to his partner was not an official complaint, the Charleton tribunal has been told.
Mark Harty SC, who represents Garda Keith Harrison, told the tribunal yesterday that the correspondence sent to the Ombudsman Commission did not constitute a complaint as defined in the Garda Síochána Act.
Case officer George O'Doherty said a GSOC file was opened on October 8, 2013, following receipt of correspondence from Chief Supt Terry McGinn in Letterkenny Garda station, which contained a statement from Garda Harrison's partner, Marisa Simms.
The file was sent to Darren Wright, a GSOC senior investigating officer, who forwarded it to Mr O'Doherty.
A note from Supt Eugene McGovern said the reported alleged threats were being referred as it was deemed they should be investigated under Section 102 of the Garda Síochána Act.
Mr Harty said that Section 102 applied only where 'conduct of a member of the Garda Síochána may have resulted in the death of, or serious harm to, a person'.
Mr Harty also said that a complaint could be made under Section 83 of the Act, but not unless the person who was injured consented to make a complaint.
Mr O'Doherty said that GSOC received correspondence which the Garda Siochana took the view was a complaint, but they contacted the complainant to confirm they wished to make a complaint.
When Mr O'Doherty contacted Ms Simms she first told him she wanted to think about it, and then called back later to say she did not want a GSOC investigation.
"It fell at hurdle one. The complaint was not made by, or was not authorised by Ms Simms," Mr Harty said.
Mr O'Doherty also agreed that there was no question of Marisa Simms being put under pressure by An Garda Síochána to make a statement.
Mícheál P O'Higgins SC, on behalf of the Garda Commissioner, said there was "an entirely bona fide belief that the matter could be dealt with under Section 102".
The tribunal also heard that Ms Simms made a later complaint to GSOC in August 2016 alleging that she and Garda Harrison had been subjected to "ongoing harassment and intimidation by Donegal gardaí" because of Garda Harrison's whistleblowing and had to move house as a result.
She alleged there had been a "fabrication of alleged death threats against her partner as no investigation into these threats has been considered."